Often when young orangutans arrive at our care centres, they're traumatised from their experiences, and desperately need physical touch and affection to feel safe again. One special orangutan has become the surrogate mother to many of our young, vulnerable orphans.
Although their human carers play a crucial role in providing care, nurture and encouragement, there's nothing better than being hugged and taught by Septi. Septi has been at our BORA rehabilitation centre for many years. Although she's had occasional health issues, she's flourished since her rescue. In recent years, Septi has taken on the role of carer and mentor to young orphaned orangutans.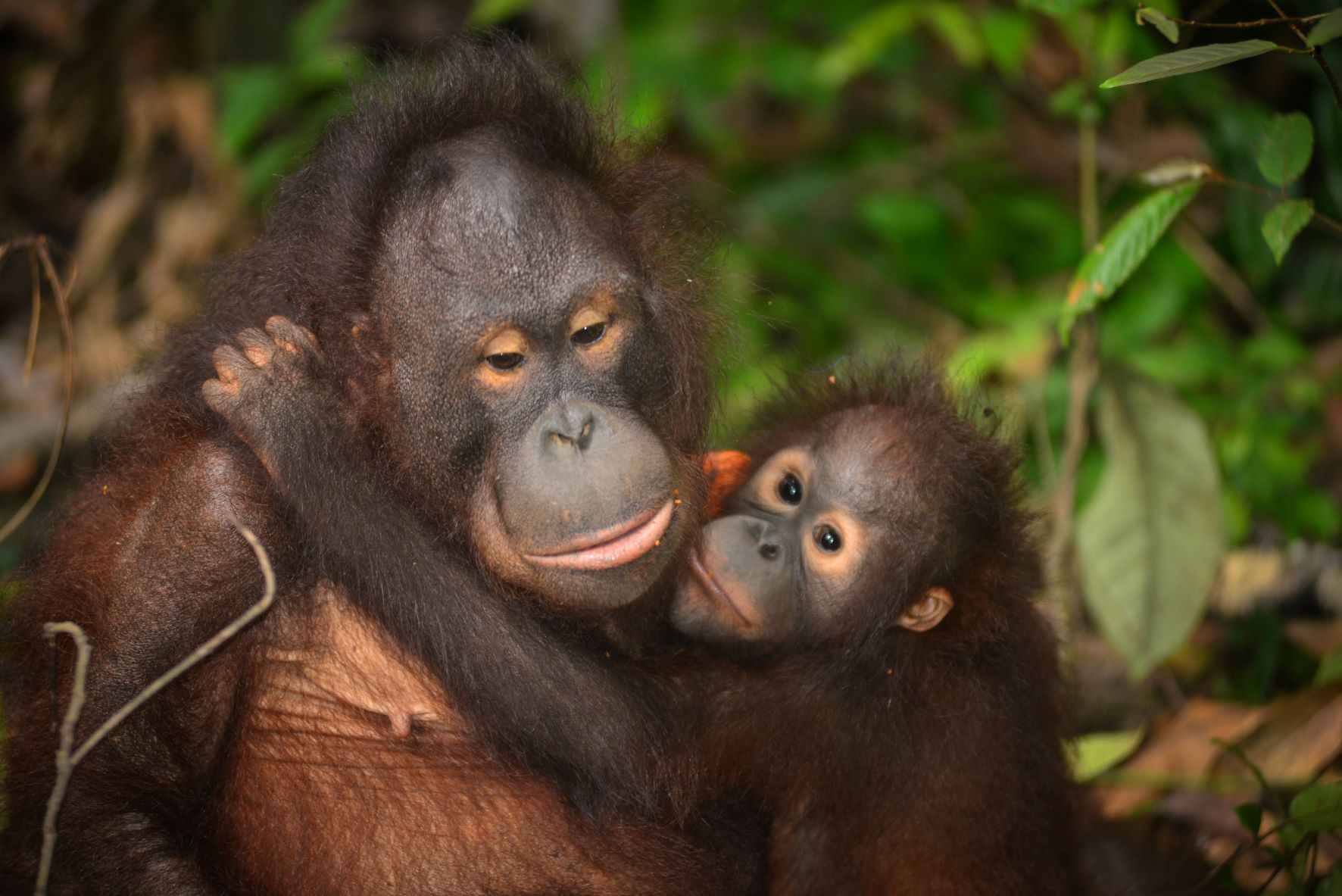 For many months, Jainul was never far from Septi, holding onto her shoulder or her back as she walked along. He often snuggled up with her, needing the comfort and security she provided. Jainul was a traumatised and scared baby when he was rescued in April 2021, and he would often cling to the carers. Once Jainul progressed to Jungle School with the bigger orangutans in 2022, Septi stepped in and he's never been happier.
Septi and Eboni have also formed a special, deep bond. They're in the same enclosure in our new Bornean Orangutan Rescue Alliance (BORA) rescue centre. When Eboni was rescued in May 2022, she was quite wild and angry. She bit Hardi, our TOP Field Manager, and screamed when she was put into the transportation crate. Eboni's wild nature suggested she'd spent most of her young life with her mother. So it was only natural that, instead of bonding with human carers, she'd be introduced to Septi, who could care for her and teach her what she needed to learn.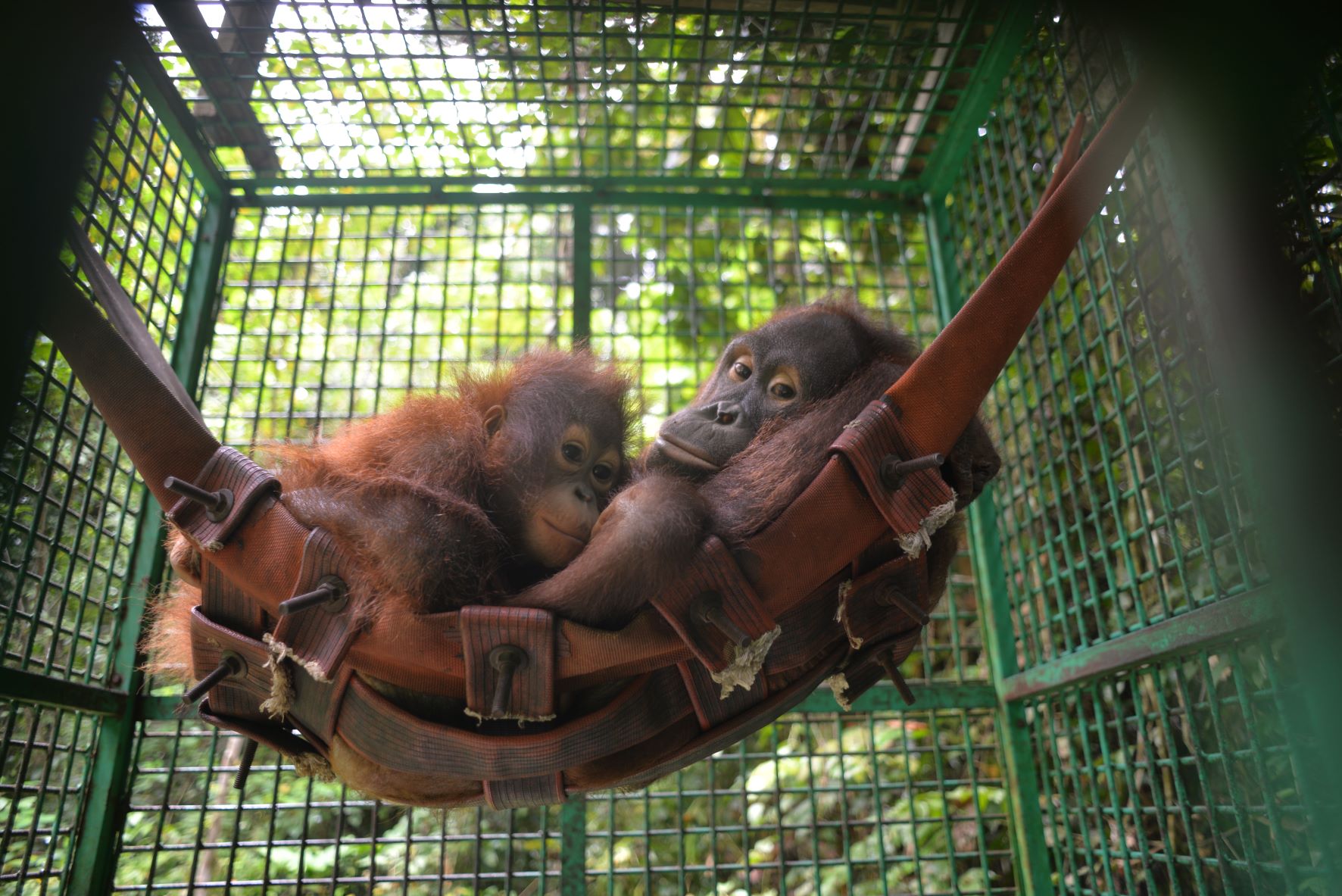 And now, our team at BORA are planning to introduce little Mabel to Septi, once Mabel has graduated from her quarantine period! Mabel's survival was touch and go after she was rescued, malnourished and dehydrated at the end of last year. She'd been kept in a birdcage for at least three days, and before that, had been in captivity for months. She was so unwell that we weren't sure if she'd survive. But Mabel is recovering, gaining strength, eating, and putting on weight! She's courageous and inquisitive, and with Septi's love, nurturing and guidance, she'll continue to develop and grow, and hopefully one day taste freedom again.