THE ORANGUTAN PROJECT LEADERSHIP TEAM
The projects funded by TOP not only include direct orangutan conservation, such orangutan rescue, rehabilitation and release programs, but also forest habitat protection and regeneration, education,research and local community partnerships. Tying funding to direct outcomes for the species has enabled TOP to partner with the majority of orangutan conservation projects operation on the ground today in Borneo and Sumatra. Find out more about the leaders who run our TOP Projects
Leif Cocks : President/Conservation Fund Member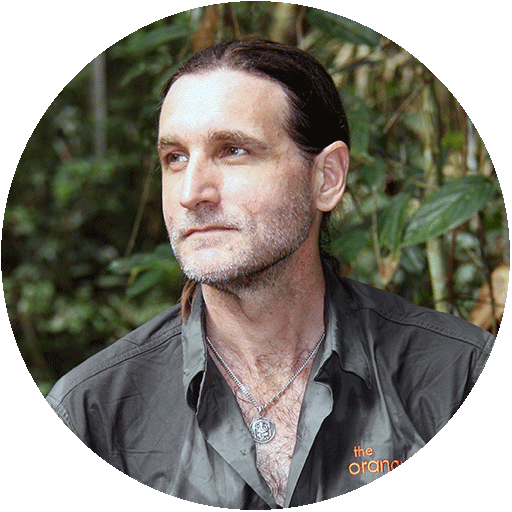 The Orangutan Project was established in 1998 by founder and world-renowned orangutan expert, Leif Cocks, as a result of his almost 30 year career working with orangutans. Leif is a passionate campaigner for orangutans and has been the President of The Orangutan Project since its inception.
Leif's years in the field have earned him respect within the conservation field. He has been a key player in developing conservation plans for orangutans and influencing positive change for orangutan protection and survival. This includes the first ever successful reintroduction of the zoo-born orangutan. This respect has given The Orangutan Project world standing in conservation.
A small population biologist and curator by trade; Leif has several academic qualifications, including a Masters of Science studying orangutans. He lectures at universities, is a seasoned public speaker and has published several papers on orangutans in peer-reviewed journals. Leif is also the author of the books Orangutans and their Battle for Survival (2002) and, Amazon best seller, Orangutans My Cousins, My Friends(2016) - A journey to understand and save the person of the forest.
Leif is currently: a Technical Advisor for PT Alama Bukit Tigapuluh (a company leasing and protecting rainforest), President of International Elephant Project, President of International Tiger Project, Vice President of Orang Utan Republik Foundation and on the Advisor Board for Forest, Nature and Environment of Aceh.
In respect to his professional, animal, human and financial management skills, Leif has been the longest standing member of the Australasian Species Management Program; a Quarantine-Approved Assessor; Zoo Husbandry Adviser; Zoo Accreditation Officer; UN GRASP in-country point of contact, an International Species Coordinator, International Studbook Keeper and the Chair of a World Aquarium and Zoo Association global conservation program.
Click here if you want to go on an eco-tour with Leif.
Nikko Konyk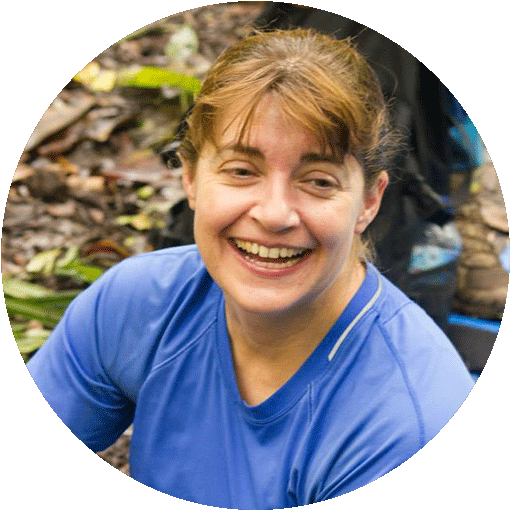 Nikko's passion for animals and their welfare started at a very young age. As a little girl she always wanted a monkey, but her parents quickly filled that void with horses and dogs. As a youngster she was an accomplished horse show jumper and now rides in the dressage discipline. While raising her family she has worked at a successful family business that has given her the opportunity to develop solid business skills. Her passion for primates never left her and as soon as she had the opportunity she embarked in her life-long dream trip to visit the Orangutans in Borneo, Indonesia for two weeks. Once there she had the opportunity to see how magnificent these creatures are. This first trip reignited her passion for the Orangutans, but also made her realize all of the environmental threats that they are facing. She came back determined to do something about this. Within a year she had returned to Sumatra twice to see how even more threatened these Orangutans are. Realizing that the biggest challenge that these marvellous creatures face is the loss of habitat due to the deforestation, development of large palm oil plantations, mining and illegal logging she connected with Leif Cocks, the founder of THE ORANGUTAN PROJECT. It was not long after that the she offered to establish The ORANGUTAN PROJECT CANADA a non-profit organization of which she is a director.
Matthew Douglas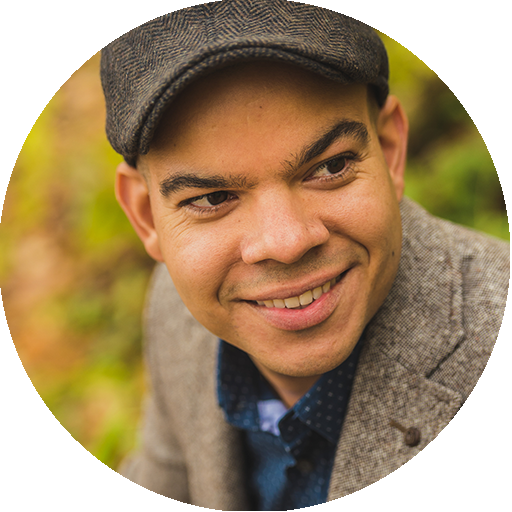 Matthew is a Wildlife and Landscape Photographer based in Toronto, Canada. Having traveled to over 50 countries, he thoroughly enjoys exploring the world and documenting his experiences through his pictures – enabling him to share stories and knowledge acquired with others. In addition to being a Director for our Canadian chapter of TOP, Mr. Douglas is also an active member with Sea Shepherd Conservation Society. While his fulltime job as an aerospace engineer has him traveling for much of the year, Matthew dedicates most of his spare time to wildlife photography, conservation and education. Constantly eager to find new adventures and ways to challenge himself, Matthew pushes his photography and personal life experiences to new levels. M C Douglas Photography's photos and articles have been featured in publications such as 'Wildlife Photographic Magazine' and 'Extraordinary Vision Magazine'.
Joanne Scott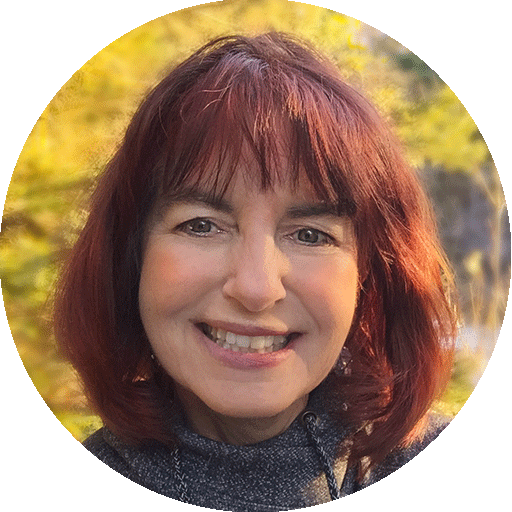 Joanne has been working with wildlife for the past 25 years, first as a volunteer with the Toronto Wildlife Centre, and later as a volunteer with the Procyon Wildlife Centre. These non-profit centres take in orphaned and injured wildlife and care for them until they can be released back into the wild. Joanne works with a wide variety of species found in Southern Ontario, from fawns and foxes, to raccoons, bats and coyotes, and her work includes bottle-feeding, tube feeding, vaccinating, de-worming and training new volunteers. Since she and her husband Bob live on a rural forested property, she wrote the Ministry of Natural Resources exam, which enables her to foster wildlife on her property through Procyon Wildlife. She is also a previous board member of the Procyon Wildlife Centre, and a trained crisis responder from her time volunteering with Victim Services. Professionally, Joanne worked as a volunteer manager for a couple non-profit organizations, and currently she attends university and assists her husband with their aviation business. Along with Bob and their grown daughter Tatiana, she is always up for adventure, whether it is sky-diving or hang gliding, and as a family, they are passionate scuba divers, and love to travel the globe in search of wildlife. They are active members of Sea Shepherd and take every opportunity to support environmental issues and a plant-based lifestyle.
Advisory Board
Nora Livingstone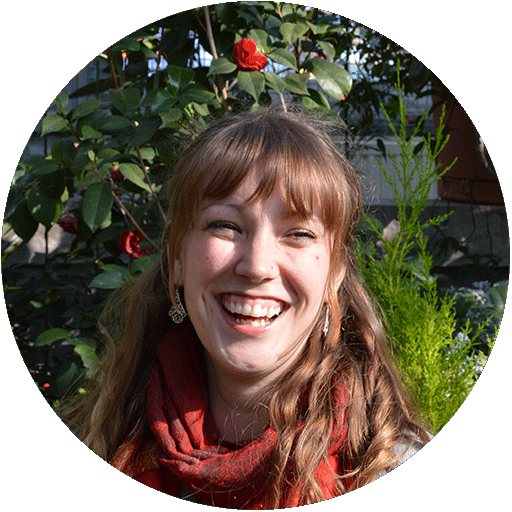 Nora Livingstone is the Founder of Animal Experience International, a B Corp that focuses on volunteer engagement in animal welfare and conservation programs around the world. She has volunteered with animals in such places as Nepal, Mongolia, Sierra Leone and Costa Rica. She loves the idea of empowering people to live their dreams and travel while helping animals. Nora holds a double major from Trent University in Environmental Studies and Cultural Anthropology. She is an Online Suicide Intervention Specialist and holds an internationally recognized competency certificate from the QPR institute. While working as a volunteer coordinator at a wildlife rehabilitation centre in Canada, Nora was able to gain extensive knowledge of volunteer management. She currently works as a consultant for charities that are looking to start or upgrade their volunteer program. Nora holds FEMA certifications for volunteering, leadership and deployment during natural disasters, which she has put to good use rescuing animals in places like New Orleans after Hurricane Katrina. Nora is pleased to be able to be part of a local group of Canadians who are committed to eco-system conservation and the survival of the orangutan.
Gil Yaron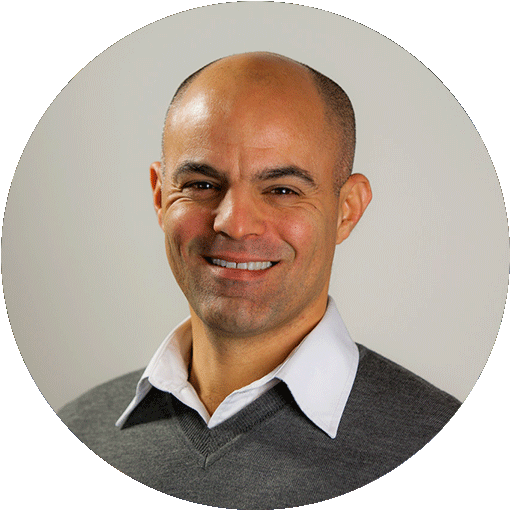 Gil's professional career has spanned a range of disciplines from professional actor and director, to entrepreneur, green building consultant and practicing lawyer. Gil currently holds the position of Director of Programs for the Product Care Association of Canada responsible for overseeing extended producer responsibility (aka product stewardship or "take back") programs across North America, as well as serving as interim executive director for the Major Appliance Recycling Roundtable in British Columbia. His commitment to environmental conservation extends to work on water conservation, community-based forestry and corporate social responsibility. Gil holds undergraduate degrees in Arts & Science and Law, as well as a Master in Laws. He has served on a number of boards and brings particular expertise in governance and social enterprise. He loves orangutans.