The Australian Natural Soap Company (ANSC) has supported The Orangutan Project for many years with donations from the sale of their beautiful, nourishing soaps and personal care products. Made from Australian natural ingredients, ANSC products are kind on the skin and a great way to care for you - and for orangutans! Perfect for Orangutan Caring Week.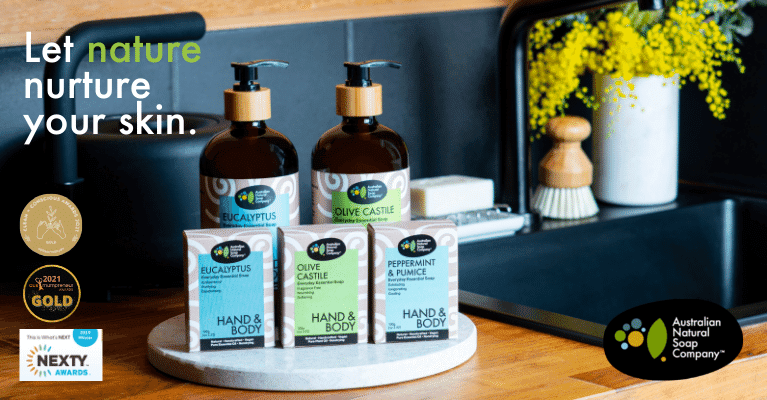 Founded by Emma Cook and Anthony Scherz in 2013, ANSC is redefining how people think and feel about soap by providing pure plant oil and essential oil soaps full of Australian ingredients to help people live more sustainably. They've gone from strength to strength, donating 3% of every online sale to The Orangutan Project, and we're incredibly grateful for the $46,000 they've donated over the years.
Emma Cook says, "We partnered with The Orangutan Project when I was still selling soaps at markets. I really thought it was important for us as a company to not only produce a palm oil free product but also support organisations that are on the ground, fighting for the survival of orangutans and their natural environment. I really fell in love with The Orangutan Project's philosophy,in particular, of not only protecting these magnificent creatures and their home but also supporting the local communities that depend on the land."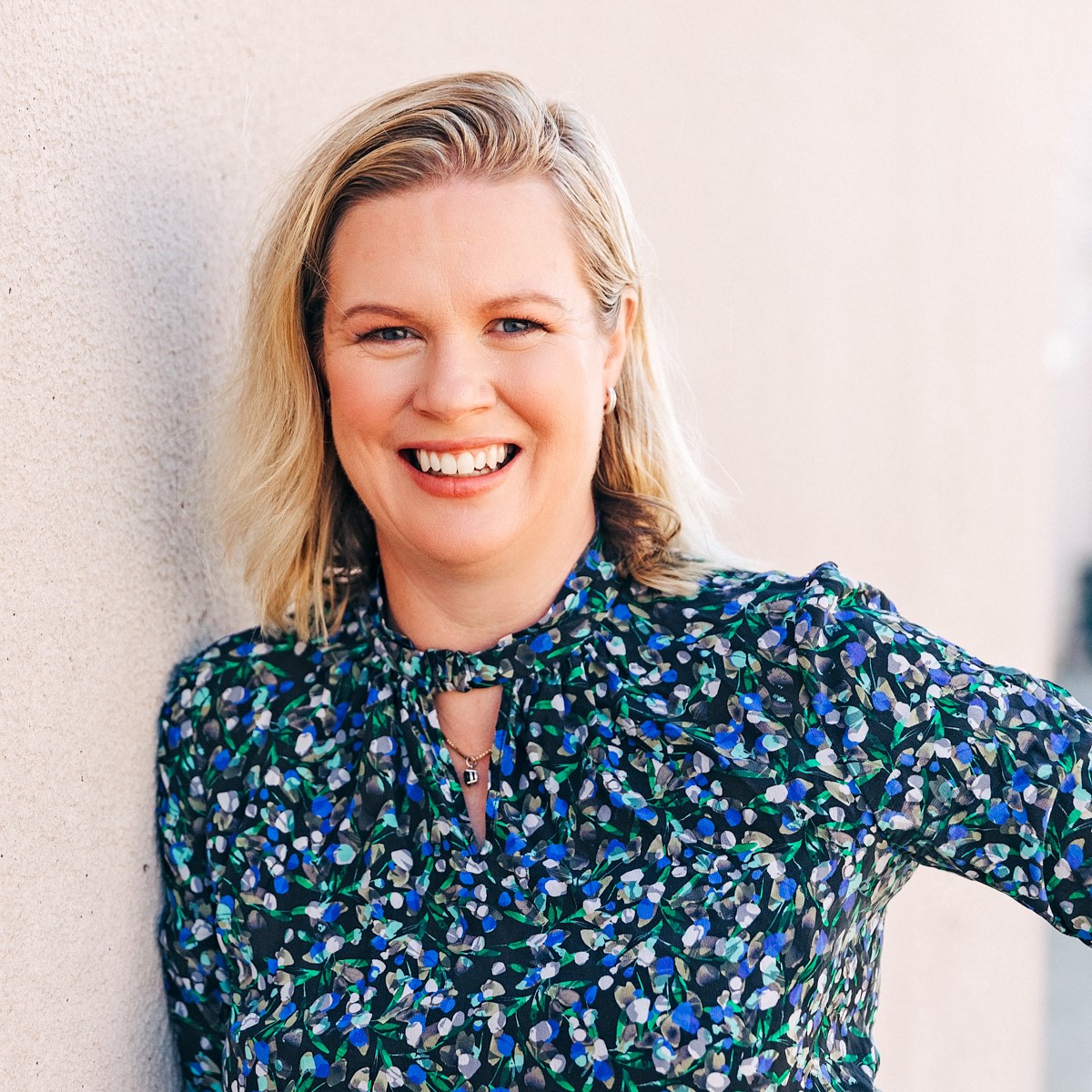 The Australian Natural Soap Company has recently launched a brand refresh, which is full of gorgeous new packaging, a huge range of soaps and skincare, and even more options for Christmas gifts. Incredibly, 95% of the ANSC's ingredients are sourced from Australian producers, including olive oil (from Aussie farms), eucalyptus (from Tassie foliage forests), fresh Peppermint (from the Yorta Yorta lands by the Murray River), lemon myrtle (from Dainggatti, Gumbainnggir and Bundjalung lands), and hand-picked lavender (from Tasmania).
"As we approach 10 years as a national brand, we are looking at the next decade, and our new branding is the first glimpse into that. It's a beautiful translation of our brand's evolution and our purpose," says Emma. This wonderful business has grown from home-based soap-making in the kitchen to what is now a growing company that still keeps its natural heart at the centre of all they do.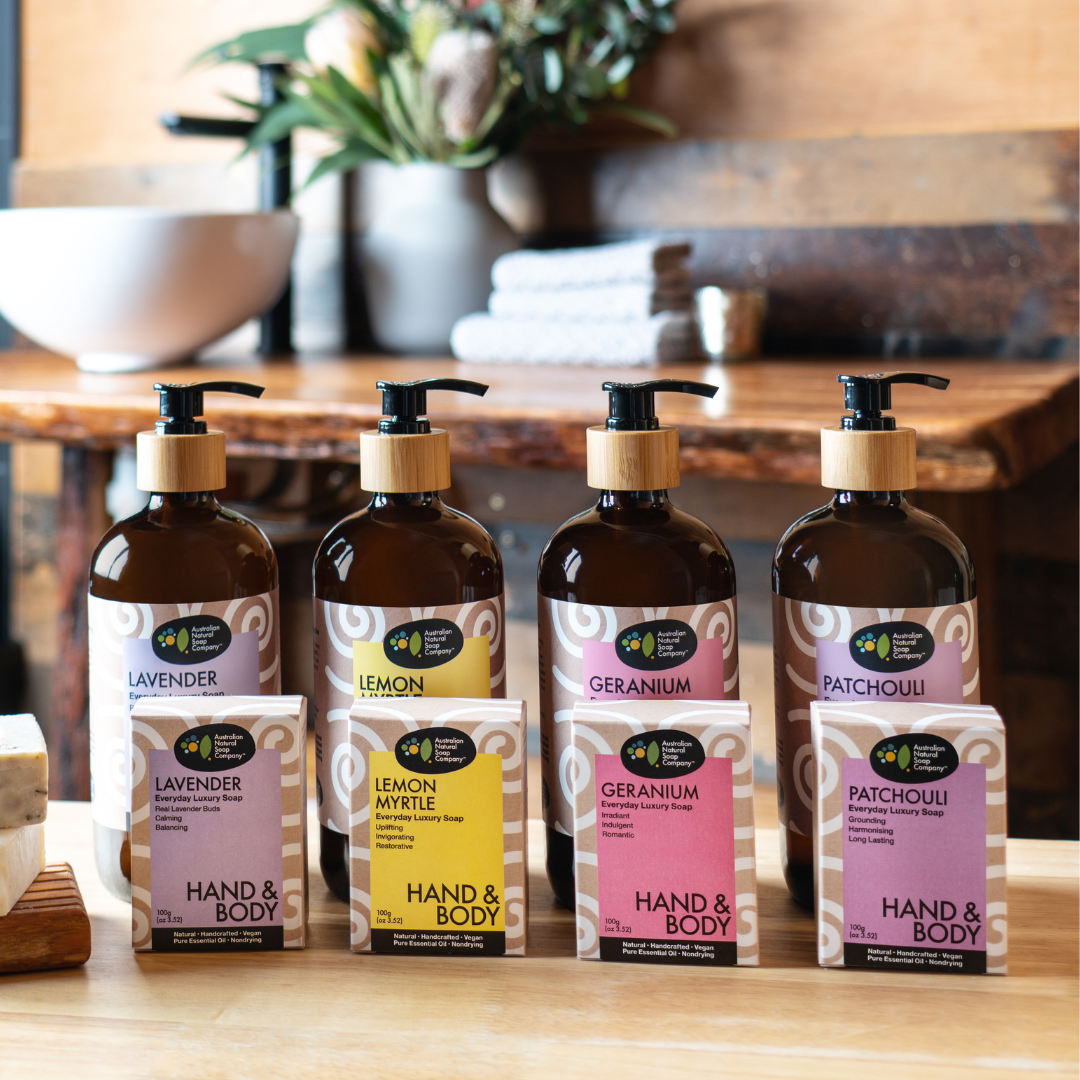 Emma reiterates, "Our soap is 100% natural. We don't use palm oil. We don't need to. It's much better without. Not putting palm oil in our soaps means we're playing a small part to save this amazing species. With our customers, we have also donated over $46,000 to help The Orangutan Project save stacks of rainforest and facilitate incredible orphan reintroduction and conservation programs."
Thank you so much to Emma and her team, for all that you do to help make life a little easier on this planet - for us, for nature, and for orangutans. For Orangutan Caring Week, 7 to 13 November, why not check out the Australian Natural Soap Company's gorgeous range of nurturing soaps and skincare? Give back while also dishing out some much-needed self-care.