Date of birth:
1962-04-02
Place of birth:
Hanover, Germany
Education History:
Trained wildlife warden/range. | Trained wildlife biologist and conservation biologist. | MSc in Biology. | PhD in Conservation biology.
Organisation you work for:
Frankfurt Zoological Society
Position title:
Project leader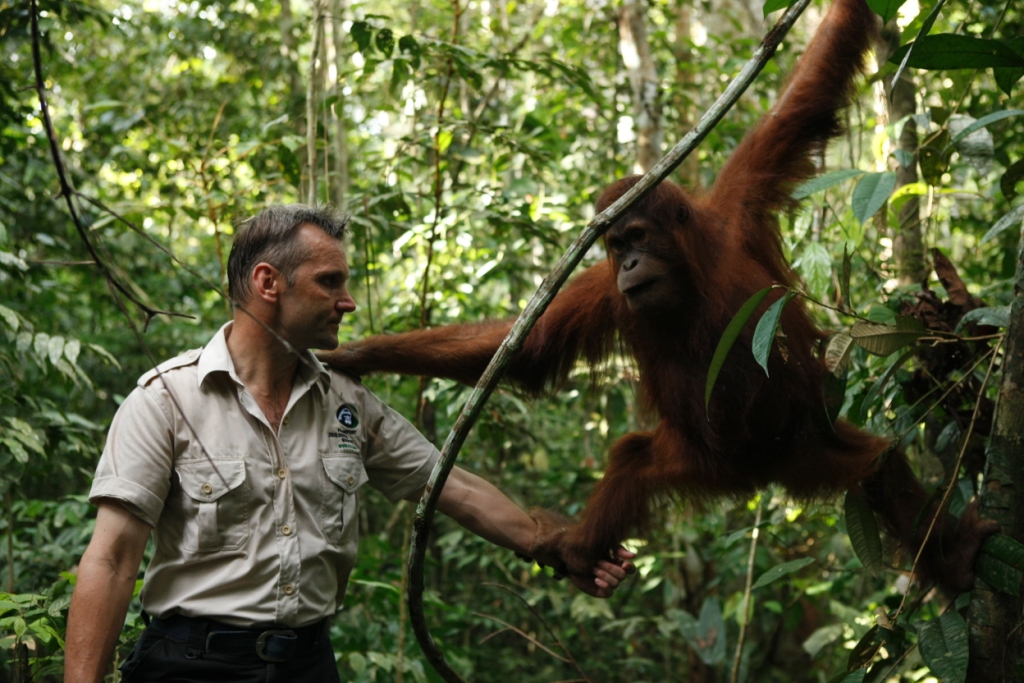 How did you get into the work you do presently?
It was a case of being in the right place at the right time. As a child I wanted to become a researcher or whatever permitted an adult to run around in a jungle without looking as if I needed mental treatment. Orangutans are my favorite animals so as a student I started traveling to South East Asia including Indonesia to visit national parks and conservation programmes. In Sumatra and Borneo I targeted orangutan conservation facilities for my studies. Some 15years ago I thought if I don't leave home now to see the last orangutans in their natural habitat I may miss my last chance to see them in the wild. Whilst I was in the final phase of my PhD, the Frankfurt Zoological Society received a proposal to rejuvenate their former orangutan reintroduction project in Sumatra. The project had no leader at that time and luckily I got wind of it. I recommended myself as a potential project leader and somehow some people must have liked me because I was given the job.
Describe the main aspects of your work:
As the project is in its tenth year, all of my business is now management and supervision of the several project components. This includes ensuring that the routine work is done according to our SOPs and identifying upcoming needs of the project. I'm also involved with strategic planning, negotiating and mitigating, presentations and running training courses. The supervision part is still the most enjoyable as I have to go to the field to check if everything is running smoothly. This gives me plenty of opportunity to exercise hard when the cars break down, the rivers are flooded or whatever happens to prevent my job becoming boring and routine.
What do you like best about your job?
Not having a set plan about what to do and how to do it!