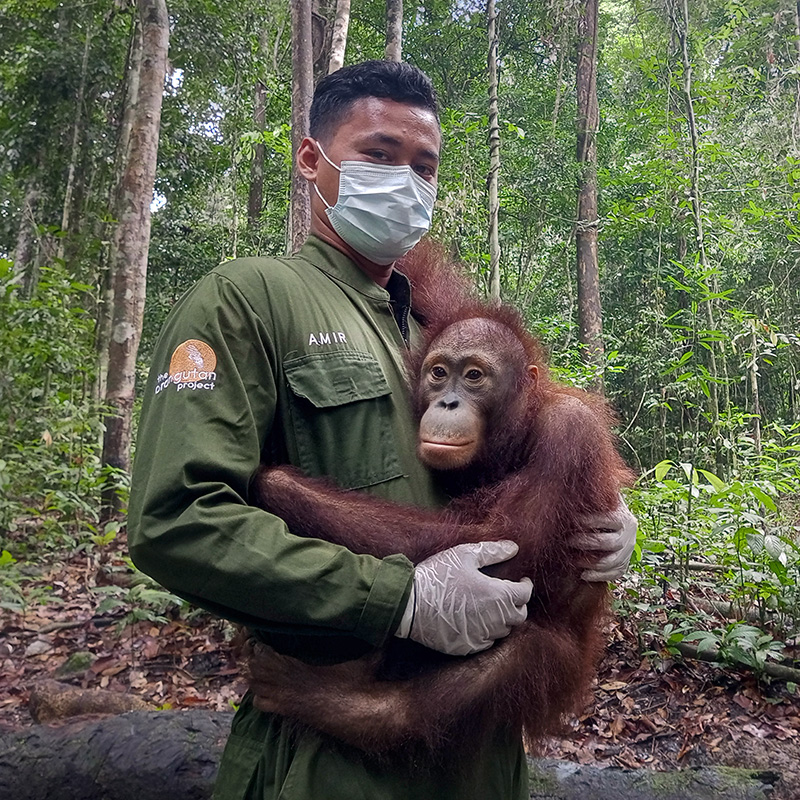 When Charlotte was kidnapped from the jungle as a baby, she didn't only lose her freedom that day.
She was robbed of the opportunity to learn vital life skills from her mother. Without these special survival skills, Charlotte will never be free again.
What if you could help Charlotte learn everything she needs to know so she can return to her forest home?
The good news is, YOU CAN.
You have an amazing opportunity to give Charlotte, and other rescued orphans like her, the valuable life lessons they need to survive in the wild.
Your special year-end gift today will help Charlotte through Jungle School so she can go on to live a happier life wild and free.
There is so much for Charlotte to learn. She must master the art of nest building in the canopy, be able to find food, and know how to avoid predators. It could take several years until she's ready to graduate.
Without these necessary survival skills, Charlotte faces a lifetime in captivity, completely reliant on humans. That's not the life she deserves.
You have the power to change her future with the gift of knowledge.
One lesson at Jungle School costs $8. Just think how many vital life lessons your year-end gift could provide!
Thanks to your generous support, Charlotte, and other rescued orphans, can start 2023 with what they need. And that's access to a full Jungle School program. But we must raise $363,000 by 31 December to provide this education.
Your transformational gift today could make all the difference between a life in captivity and a life living wild and free in the jungle. In fact, it could be the best gift you give this festive season.